We have new champion arts that we will be using for game lookups.
A big thank you goes to the artist
littlenugg3t
for creating the art :)
What do you think about the new art?
Here is an example: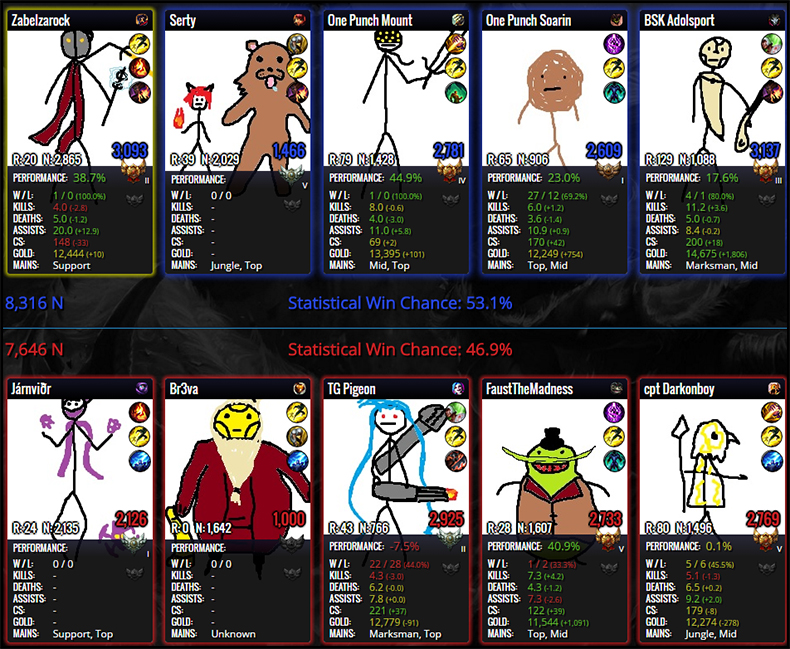 Update:
April Fools Day is over and our art has returned to normal.
You can find all 130 champion assets of this event on our
facebook page
. Hope you enjoyed it :)